Hi,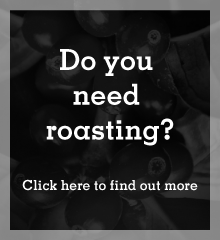 My name is Bruno and I own and run C4 Coffee. I create exclusive Custom Made Blends for cafes, restaurants, offices, coffee chains, franchises, internet based businesses and food service providers. My unique service has appealed to visionary forward thinking individuals and organisation who need or want to create their very own unique, Signature coffee blend.
I will provide you with a personalised service with a specific outcome in the cup. Your Signature coffee blend will be a perfect marriage of your customer's expectation, the equipment you use, the milk you choose, the abilities of your staff and of course what you want your coffee to taste like.
My interactive experience will give you the opportunity to explore many single origins in order to come up with the flavour, strength, body and aftertaste profiles of your Signature blend. Don't compromise! Take the journey today and C4 yourself…The destination will not disappoint!
Why Create Your Own Blend?
• Unique selling point
I will work with you to create an exclusive and unique coffee blend.
• Market your own brand.
I can give you the power to market your own brand or business through privately labeling you coffee blend under your own brand.
• Consistency and Quality.
My green bean selection, extensive cupping and strict roasting protocols guarantee the consistency of your signature blend, as well as ensuring its unique qualities in the cup, every time.